Rings Crafted In Thailand With Gemstones
Rings with gemstones are a symbol or style, they can also have a special meaning based on gemstones selected. Special properties have been assigned to various gems. This also one way in which gems are selected for gold and silver rings. The advantage of choosing gems by color is that, the same color range can be found in a variety of gems - at a wide range of prices. The belief that we are all connected to a specific gem based on the month in which we were born, gave rise the the birthstone charts. Gemstone rings that are set with the birthstone of the wearer, are special rings that are popular in all regions and among men and women. Kaisilver gemstone rings are crafted in gold and silver with, your design or ours. Both metal options have the same superior quality standard, and gem selection need not be limited to what is shown on our websites. Our experts at sales@kaisilver.com will be glad to help with any information that you require.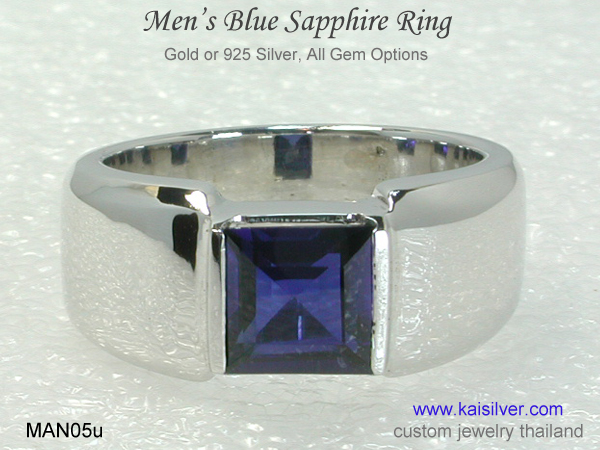 A tremendous collection of Kaisilver gemstone rings, men's sapphire rings with blue, white, yellow or green sapphire gemstones. One of the most sought after gemstones in history, sapphire is a rare gem that has never stepped down the price ladder ... more.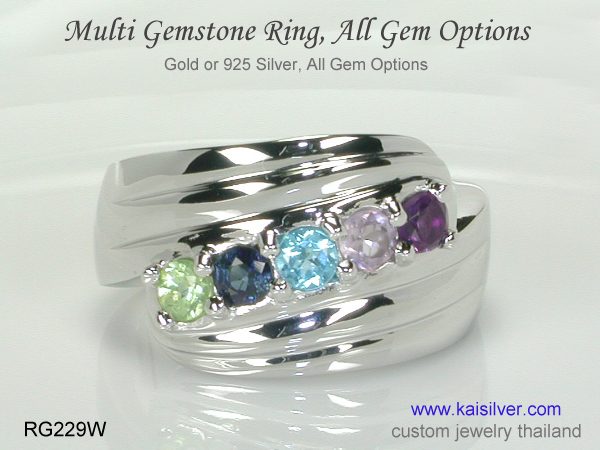 A gorgeous collection of gemstone rings with multiple gems. Preview a hot collection of gold and silver rings for men and women with many gemstones. Choose the gems, design and the metal (gold or silver). Kaisilver can craft a ring with your design idea ... more.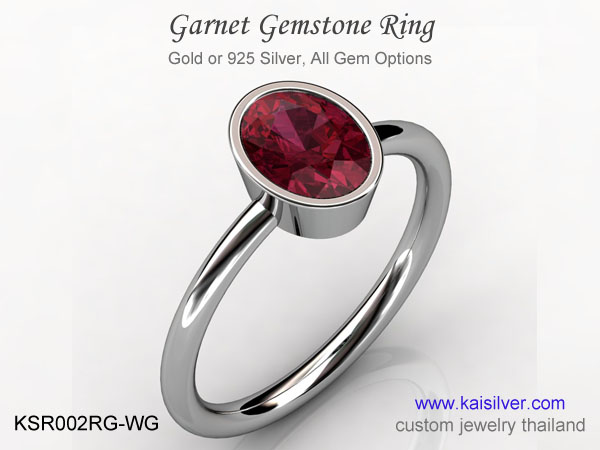 While garnet gems are available in at least 3 to 4 colors, red garnet remains the most popular when it comes to gold or silver garnet gemstone rings. A team of highly skilled artisans in Thailand works on each ring. Pick the gemstone of your choice - all ring sizes ... more.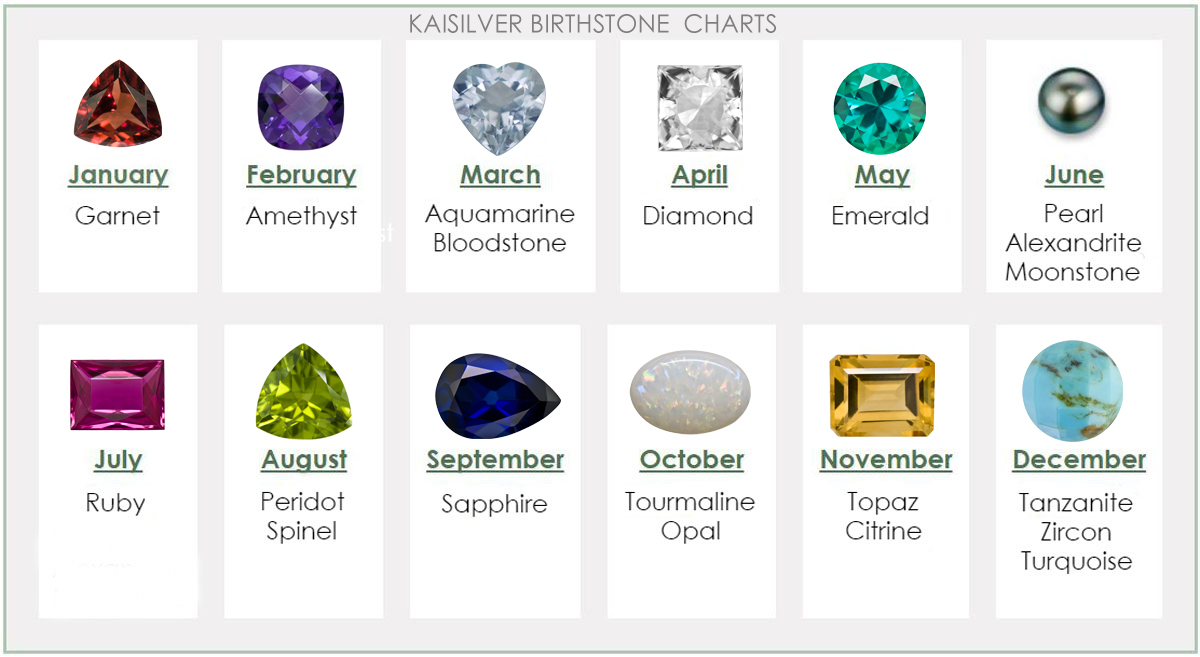 Gemstone Rings Tips: When you are talking about gemstone rings, our discussion is limited to natural gems and not man made substitutes. Gem certified by reputed gem testing labs are the best way to ensure that, you get a natural gemstone. Kaisilver gemstone rings crafted in Thailand, come with a gem certificate ensuring authenticity. You should know that not all gems are equally hard and durable, this is something that will influence the way in which you should clean and wear your gemstone rings. Kaisilver experts will be glad to advice and help you regarding gem selection. The price of gemstones varies in a wide range, this is something that can define the gem size that would fit a range of budgets. When choosing a gemstone ring remember that, the long term durability of your ring is as important as the external appearance of the jewel.
How To Order: The link provided with each gemstone on the web page, takes you to a report that provides complete details. We can also craft a gold or silver gemstone ring for you with your own design concept. You could pick any ring from our website and request for it to be made in gold or silver, with the gemstone of your choice. Get in touch with our experts at sales@kaisilver.com if you have any query or requirement.
Who Is Kaisilver. The leading online fine jewelry provider in Thailand, Kaisilver handcrafts all jewelry with your design or ours. Being networked to leading gem mining and cutting operations in over 19 nations, we place absolutely no limitation on your choice of gemstone. Over 12,000 jewelry lovers spread over 15 nations trust Kaisilver quality standards for all their requirements.