Plain And Gemstone Rings For Men

Men's rings are generally chosen based on quality and style. Many men are not really concerned about passing fashions and transitional trends. The choice of a men's gemstone or plain ring would largely be influenced by personal preferences but, quality should never be compromised. Kaisilver has been the pioneer in the development of men's jewelry. We began our journey into this market segment long before, the demand for men's rings grew significantly. You can order a gold or 925 silver men's ring with the design of your choice. The quality of craftsmanship and gemstones remains the same for both gold and sterling silver rings. Few jewelers provide these superior quality standards for sterling silver jewelry. There is no limitation on the gemstone that you can select for your ring, the design for the jewel can be yours or ours. The support experts at sales@kaisilver.com will be glad to provide any information or advice that you need.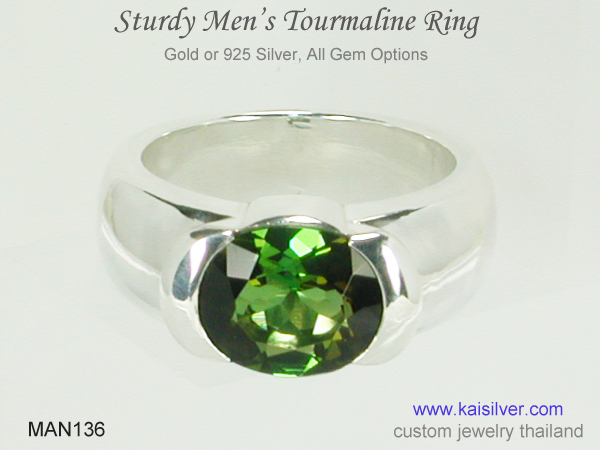 Men's green gemstone rings have always been popular. It is important to understand that, nature has blessed us with a galaxy of green gems. While emerald might be the best known green gemstone, you could also look for other gems like peridot, tourmaline, jade ... more.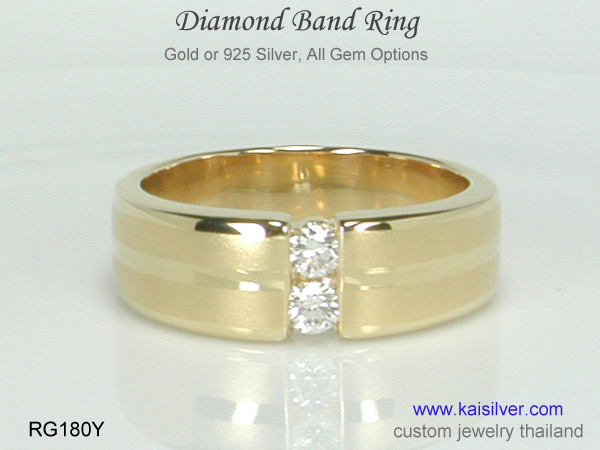 The RG180Y diamond band from Kaisilver is a great design concept for a men's diamond ring. Since this is a custom made ring, you could go for a broader band by requesting for more diamonds to be included in the vertical setting. Review the complete report ... more.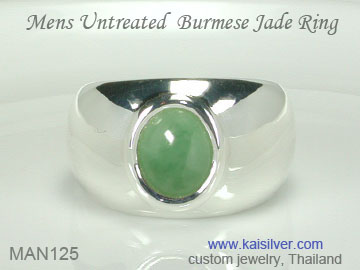 Almost all the gem quality jadeite in the world originates in Burma (Myanmar). This serene green gemstone has a sophisticated look. At Kaisilver, we procure our jade directly from the miners in Burma. We can craft a gold or silver natural jade gemstone ring for you ... more.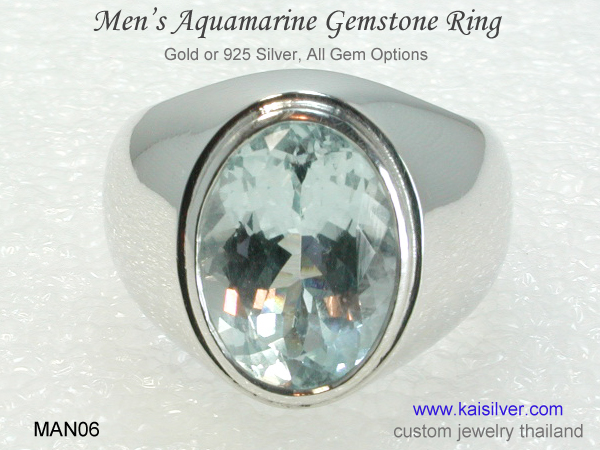 Big rings for men need to have additional features to ensure durability. When you talk about large gemstone men's rings, the price point of the gem and its toughness will influence feasibility. We talk about men's size 15 rings, a must read report for all men ... more.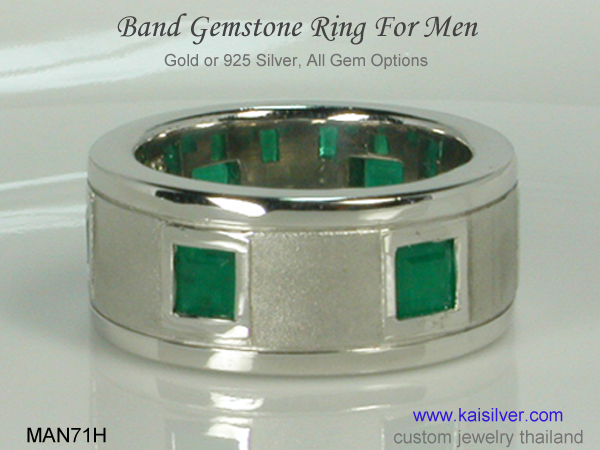 A hefty men's band ring, gemstones of your choice and crafted with the same superior standards in gold and 925 silver. This men's emerald ring has a minimum metal weight of 20 to 25 grams. Since each band ring is made to order, all ring sizes are available ... more.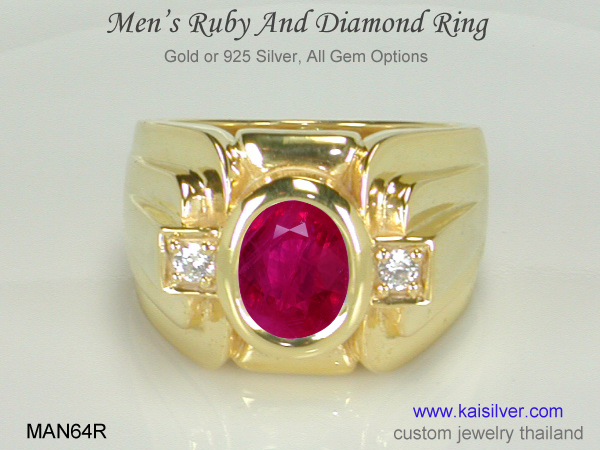 A heavy men's ring with a gorgeous ruby gemstone. This ring is sturdy and will make a tremendous special occasion jewel. Despite all the advanced features, the MAN64r men's ruby and diamond is priced very reasonably. Read the complete report .... more.